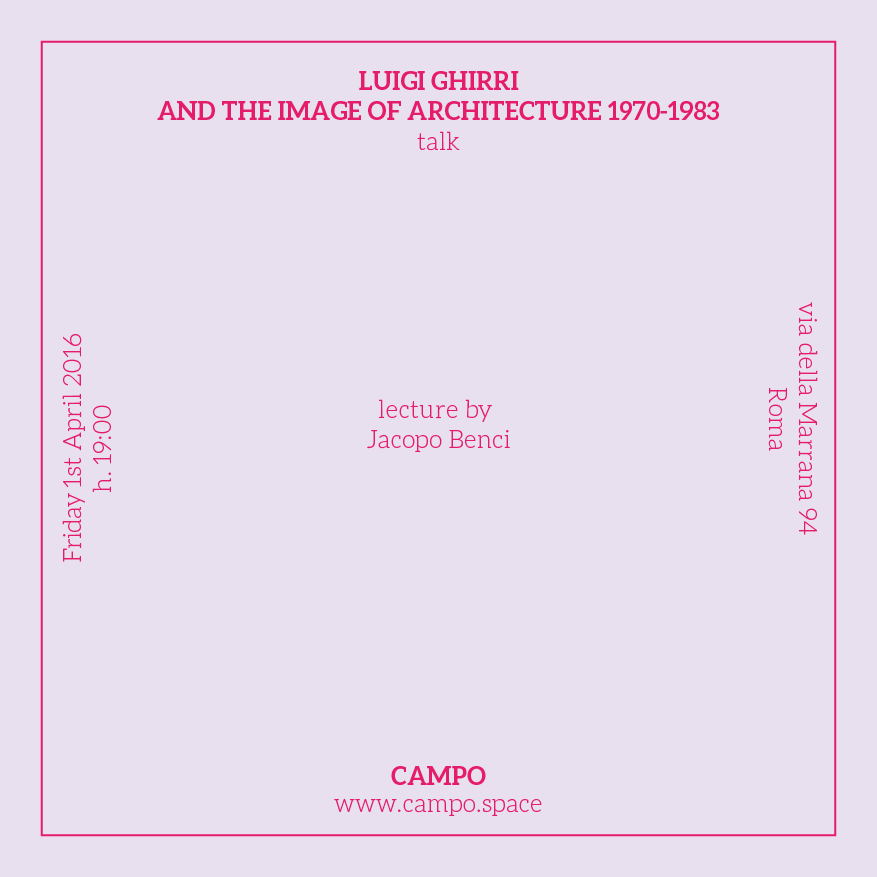 LUIGI GHIRRI AND THE IMAGE OF ARCHITECTURE, 1970-1983
Friday the 1st of April 2016 – 7.00 p.m.
Lecture by Jacopo Benci
Luigi Ghirri's photography was always characterized by a constant search for the emotional value of the image, and a desire for opening up new possibilities of interdisciplinary relationships. After examining the relationship between art and photography, in the early 1980s Ghirri shifted to the contemporary spaces of inhabitance, characterized by a complex combination of tradition and modernity.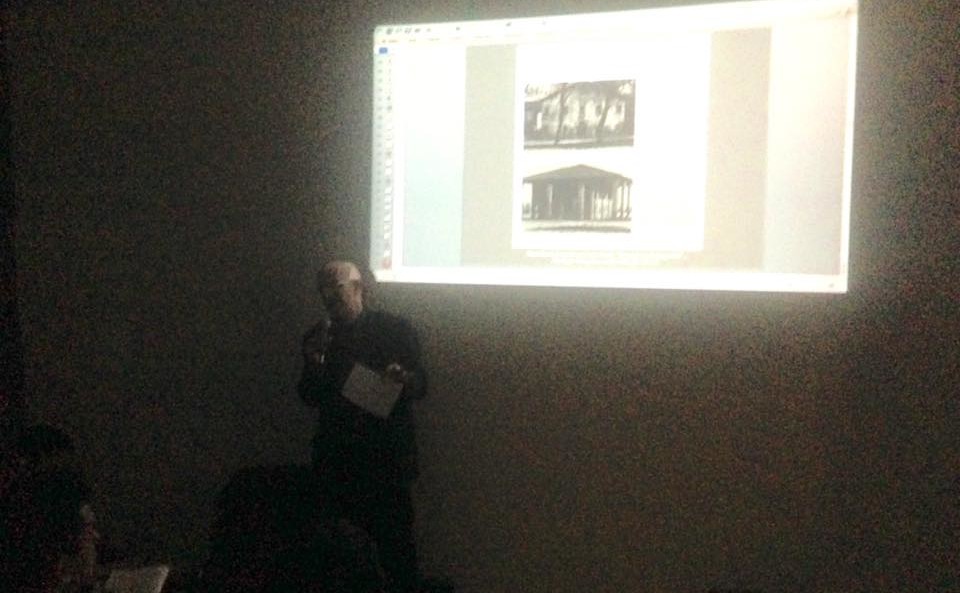 «I could not say what enlightened me most, whether the poetic musical passages of Dylan, sculpture-architecture by Oldenburg, the visions of Robert Frank or Friedlander, the ethical rigour of Evans, or perhaps Bruegel's cosmogonies, Fellini's ghosts, the views of the Alinari Brothers, Atget's silences, the precision of the Flemish painters, the purity of Piero della Francesca, or the colours of Van Gogh.»
The 'turn' in Ghirri's photography towards landscape and architecture is usually ascribed to Vittorio Savi, who in 1981 urged the Emilian photographer to take a new approach to the survey of the Po Valley, and who in 1983 proposed that Ghirri photographed for "Lotus" Aldo Rossi's San Cataldo cemetery in Modena, and Carlo Scarpa's Brion tomb.
In his talk, Jacopo Benci will attempt a different reconstruction of Ghirri's activity and contacts during the 1970s, which seems to point towards a more complex story, beginning around 1970 and involving personalities such as Paolo Monti, Andrea Emiliani, Pierluigi Cervellati, Franco Fontana, Gabriele Basilico, Christian Norberg-Schulz.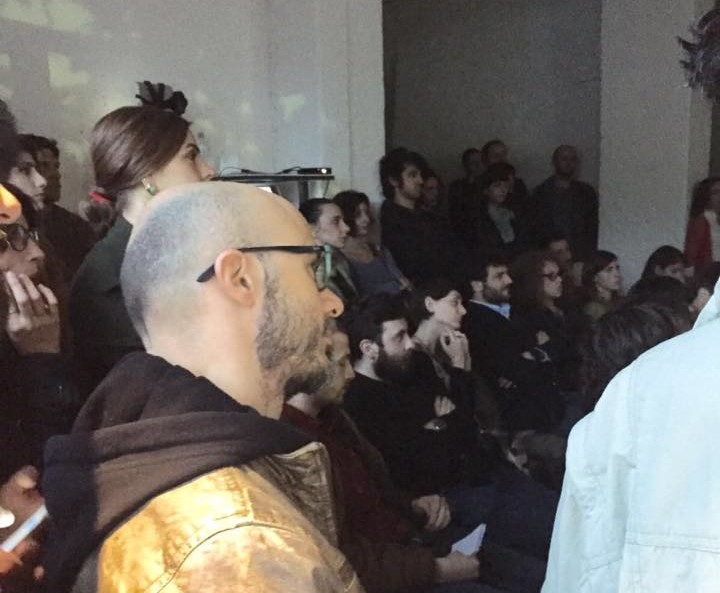 Jacopo Benci (Senior Research Fellow in Modern Studies and Contemporary Visual Culture, British School at Rome) is an artist who works across media, especially photography and video/film; he has exhibited in Italy and abroad. His research interests focus on the interactions between disciplines and practices in mid-to-late twentieth-century Italy. He has lectured at conferences and universities in the UK, Italy, France, Germany. He has published essays and journal articles on the works of Antonioni and Pasolini; he is currently involved in research projects on Luigi Ghirri, and the arts in Rome 1948-64. He is also researching the cross-disciplinary aspects of the work of Superstudio.