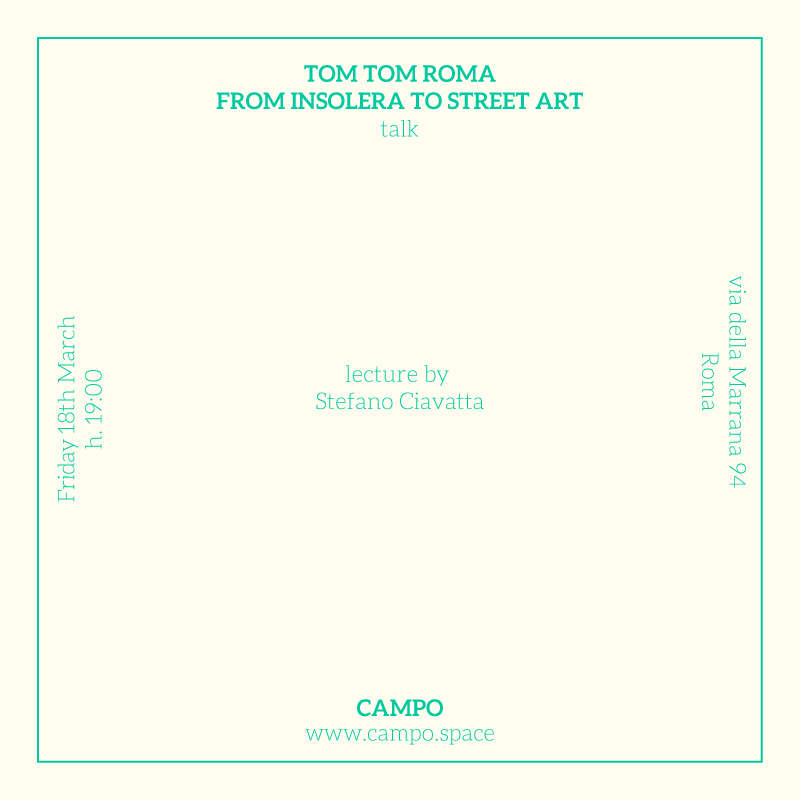 TOM TOM ROMA
Maps and boundaries of modern Rome from Insolera to the street-art.
Friday the 18th of March 2016 – 7.00 p.m.
Lecture by Stefano Ciavatta
As we know all roads lead to Rome. Yet, since Rome became capital in 1870 the boundaries of the city moved over and over again. Where does Rome ends? Where does the capital begins?
Any map of Rome has much more to tell than the covered area, since it has to hold a territory that, in respect to the ancient Aurelian Walls, is limitless. Exploded in a delirious archipelago of distant places, more and more difficult to bind together, Rome is an interrupted discourse of fragments that have only one thing in common: it's always Rome.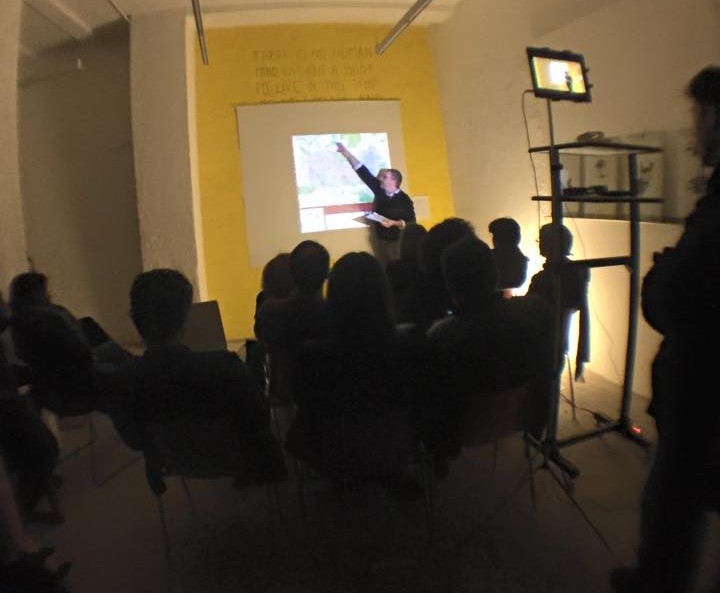 Through fifteen maps of Rome, coupled with images from movies, archives and reportages, Stefano Ciavatta will try to tell the story of how the gates, the checkpoints, the Hercules Columns that give access to the "continent Rome" have changed.
An extra-ordinary narrative that will mix the Nolli and the Monaldini plans with the Touring Club Guides of the Fascist period; the Pincio's terrace of Remo Remotti and the Tangenziale of Maurizio Merli; Clint Eastwood's horse in Cinecittà and Nanni Moretti's fencing wall in Spinaceto; the GRA of Rosi, the Palacavicchi palm trees, the Dubai Palace on the Tiburtina road, Zerocalcare's Mammoth, the new street art scene and the metropolitan area of Rome in 20-25.
Stefano Ciavatta is a journalist and press officer. He lives and work in Rome, two things that take a lot of time.